Skip Navigation
Website Accessibility
Dominant Synthetic Core Violin Strings
Dominant Synthetic Core Violin Strings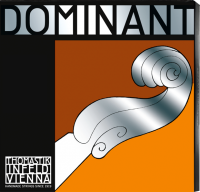 In stock and ready to ship or pick up as early as today!
Widely regarded as "the reference standard" Dominant strings, made with a highly flexible, multi-strand synthetic core, provide the tonal warmth and feel of a gut string while being impervious to changes in humidity. The sound is soft, clear with a stable intonation and they are rich in overtones. One of the world's most popular strings!


Store Hours
---
Monday: 12:00pm - 8:00pm
Tuesday: 12:00pm - 8:00pm
Wednesday: 12:00pm - 8:00pm
Thursday: 12:00pm - 8:00pm
Friday: 12:00pm - 8:00pm
Saturday: 10:00am - 6:00pm
Sunday: Closed
About Us!
---
Your place for music lessons and supplies in Middletown. Middlesex Music Academy is a non-corporate locally owned business. As a member of the Middlesex Chamber of Commerce we strive to support local businesses and build the community as a whole.