Skip Navigation
Website Accessibility
Michael Henss

Acoustic, Electric & Bass Guitar
Like many musicians, Michael Henss began playing early in life and has been consumed by the world of music ever since. In addition to the guitar, which he has been playing for 30 years, Michael has also studied electric bass and drums and plays each at a professional level. While studying music at the University of Maine he developed an interest in composition and spent a great deal of time prioritizing the development of a personal writing style. During this undergraduate period Michael composed and arranged music for jazz and rock ensembles, in addition to writing and recording electronic music. Following his time at the University of Maine, he studied audio production for music and film at the Audio Recording Technology Institute and interned with world-renowned mastering engineer Bob Katz. Michael currently works as a music educator and freelance audio engineer in CT and has been involved as a composer and performer for a number of commercial music projects. Michael is devoted to helping students find their own musical voice and his musical expertise lies in rock, metal, folk, and electronic music.


Dr. Robert Nasta
Acoustic & Electric Guitar
Dr. Robert Nasta received his formal musical training at the Berklee College of Music, Boston, MA; Wesleyan University, Middletown, CT.-M.A., Ethnomusicology/Composition, and the Hartt School of Music, West Hartford, CT.-D.M.A., Composition/Music Theory.
He has performed in a variety of musical settings, and has been featured as a multi-instrumentalist performing on a wide range of instruments—from guitar, to various "world" instruments; including the Japanese Koto, Turkish Oud, Greek Bouzouki, as well as other percussion and string instruments. As an educator, Robert has taught at the middle school, high school, and college levels, and he has been an adjunct lecturer in music at Middlesex Community College since 1999. Since 2003, he has been the Musical Director for the international non-profit organization, Artists for World Peace. In this capacity his position has allowed him to support the education of students majoring in music in college, here in the United States, as well as in Nepal.
Robert is looking forward to sharing his passion for teaching music at the Middlesex Music Academy.
John Cesar
Classical, Acoustic & Electric Guitar
John Cesar is a professional guitarist and guitar instructor from New Jersey. Originally inspired to play music by the greats such as Carlos Santana, Jimi Hendrix, and Stevie Ray Vaughan, John created his love for blues and rock n roll. Soon after this lead John be involved in numerous bands and music projects around the Northern NJ Music Scene. When it came time for college John decided to pursue the study of the classical guitar.

John completed his Bachelor's of Music in Guitar Performance from The John J. Cali School of Music at Montclair State University and a Master's Degree at the Hartt School of Music. While at Hartt John worked closely with award winning guitarist Christopher Ladd and the renowned classical guitar pedagogue, Richard Provost. As teacher John has been working with students of all ages and levels for over 8 years. Students of his in the past have recorded their own music, gotten into high school jazz bands, and been accepted into college music programs. John is also a registered Suzuki guitar instructor through the Suzuki Association of the Americas.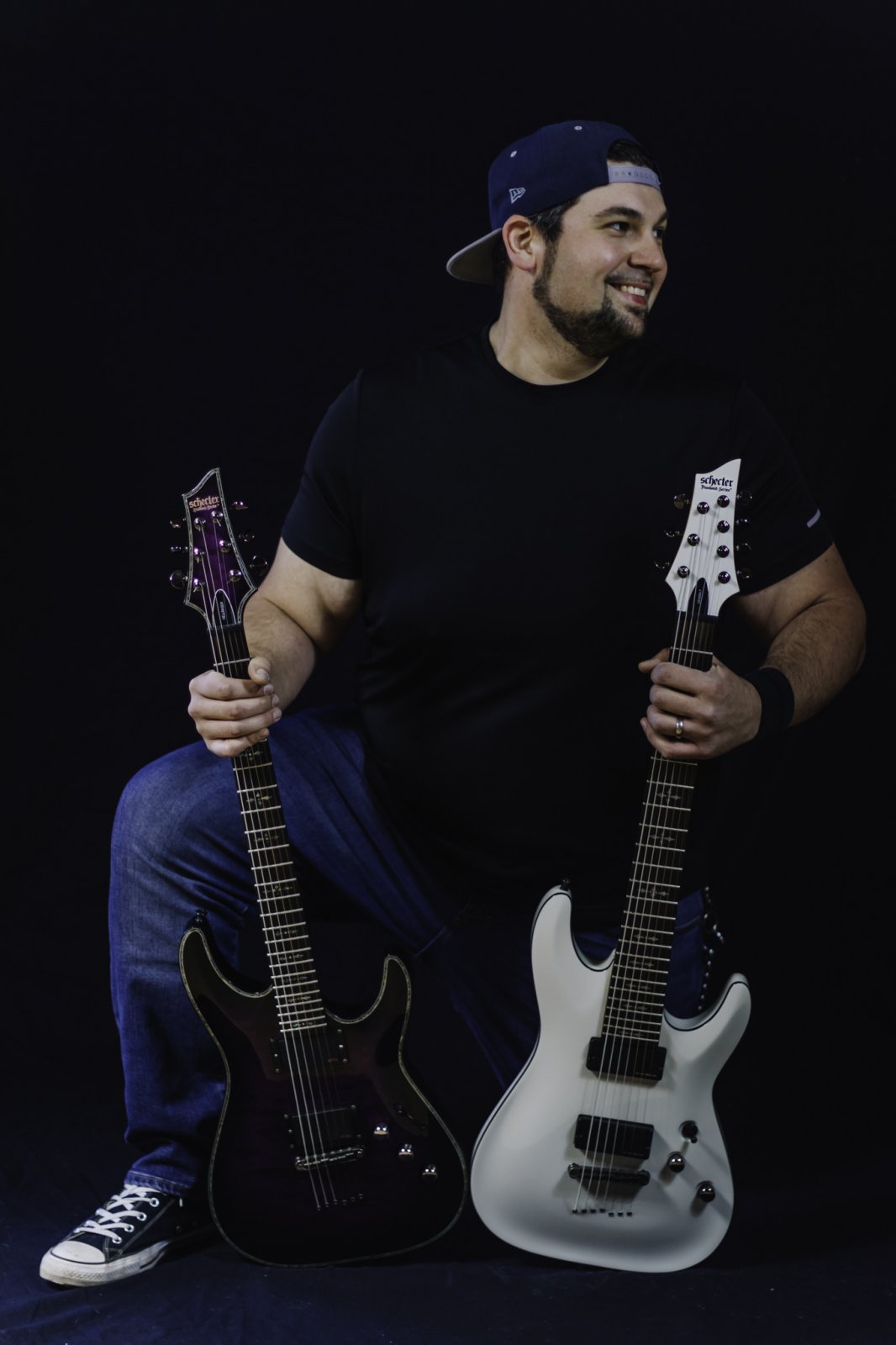 Anthony Edley

Electric & Acoustic Guitar
Anthony Edley has been teaching for 13 years and has been with Middlesex Music Academy for the past 8. Working with students of all ages, skill level, and musical backgrounds, Anthony is able to customize a lesson plan for any learning style. Anthony graduated from the Greater Hartford Academy of the Performing Arts and shortly after earned his Bachelor of Music from the University of Hartford.
Students of Anthony Edley have gone on to perform in Regional and All State choirs and jazz bands as well as graduate from basic music theory, perform as the lead in their school musicals and perform in their own working bands. Anthony has also helped students continue their education by preparing them for college auditions and leading them through musical career paths. Students of Anthony have gone on to major in Music Education, Audio Engineering, Music Production, Vocal and Jazz Performance at many diverse colleges and universities.
As a professional musician, Anthony has had a wealth of experience ranging from performing with Dave Brubeck at the Library of Congress with the Real Ambassadors Jazz Choir, to touring throughout the United States with various bands. Currently Anthony performs with Presley and Taylor, The Zoo, Branded, and Southern Voice, at destination weddings, music festivals, Resorts, Casinos, and other 5,000+ capacity venues. Anthony has several studio credits ranging from Contemporary Christian, Musical Theater, Country, Rock, Indie, Metal, Jazz, Radio and T.V. commercials. He has also worked with corporations to provide promotional material for companies, as well as arranging/producing tracks for independent artists and song writers.
You can view some of Anthony's performances and student ensembles on the Middlesex Music Academy YouTube channel here: YouTube.com/Middlesex-Music-Academy
Karen Hogg

Folk, Acoustic & Electric Guitar
A Berklee College of Music graduate, Karen brings a wealth of experience in musical instruction. She is a prolific performer and author, having written many articles for Acoustic Guitar magazine and Fretboard Journal, including interviews with legends Les Paul and Tommy Ramone. She has written two instructional books for guitar: Guitar Made Easy and Women in Rock. Her 25 years of teaching experience includes both private and group lessons on guitar, mandolin, and ukulele at various music schools and summer camps across the country. She also leads student bands in preparation for recitals.
A New Haven-area native, Karen is the mandolinist in the band Flint Ladder. She also regularly provides solo fingerstyle guitar, fingerstyle ukulele, and solo mandolin at weddings and events in the area. Karen loves teaching and encouraging students to do their best AND have fun!
James Queiros

Acoustic & Electric Guitar
James Queiros has his degree in Music Education from the Hartt School of Music. At Hartt, he has studied closely with renowned bassist Robert Black and education expert Dr. Joshua Russell. James is a gifted guitarist, with experience playing in both full band and acoustic settings throughout Connecticut, in various styles including both rock and country. He is the co-founder of the Mikey's Place Summerfest, an annual concert of young local musicians with all proceeds going to benefit the Mikey's Place handicap accessible playground in Wethersfield. While guitar and bass are his playing and teaching specialties, James has studied all standard orchestral and band instruments and has previously taught lessons for clarinet, flute, trumpet, trombone, violin, and cello.
Ready to Sign Up?
Are you ready to sign up for lessons with one of our trained instructors? We've made the process easy and totally painless. Click the button to use the interactive widget and book your first lesson today! If you'd rather enroll in lessons over the phone, feel free to give us a call at 860-344-0525 instead.